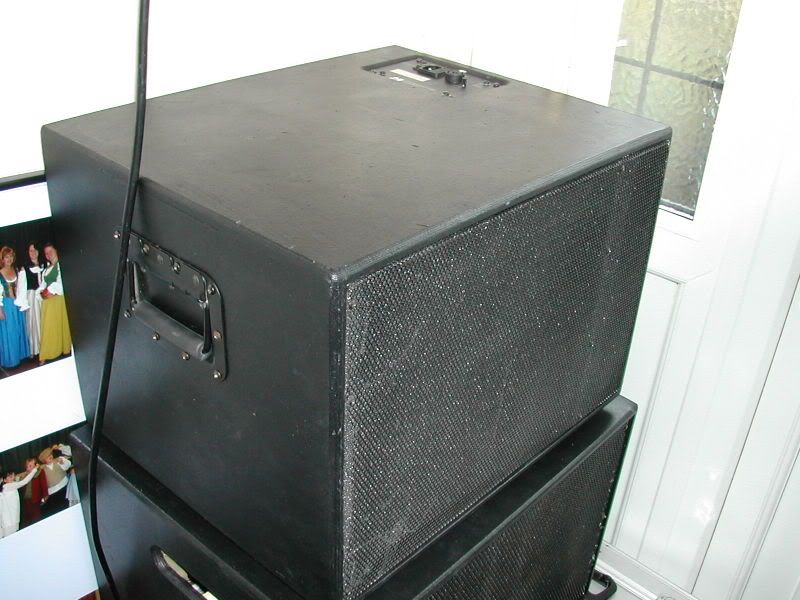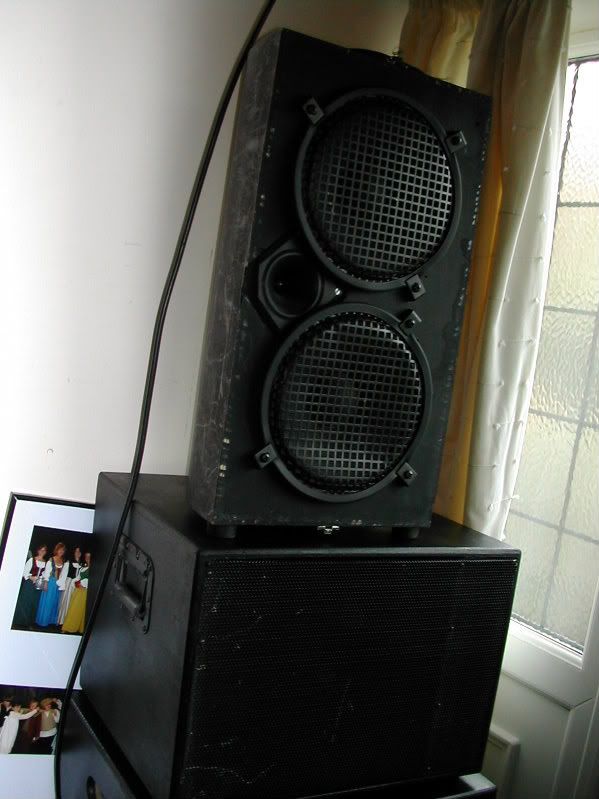 Since good things often come in multiples heres another cab to add to my collection.
Omni 10.5 with Deltalite 2510 and BK plate amp.
I needed a new backline cab as my old one (see final pic) is getting a bit tattered and is an awkward shape to move around! Its still great though - 2x10 PD loaded + Powerline Piezo.
So I have finally got my arse in gear and got this new BFM cab to replace it with a built in 600W amp.
I played out with it the other night, in a local trades and labour club with a covers band....
Hmm problems.... I couldnt get it quiet enough, I had to turn down the gain on my keyboard, for some reason the plate amp has a minimal gain setting that isnt quite 0, and on heavy organ sounds, it was a little too loud.
I have never been used to hearing myself so clearly so it kinda scared me a bit!
Overall the sound was good, a little less bassy than I am used to but thats ok, the cab is on a kickback stand so that would explain why.
I can hear myself a lot better though, the lower notes on the piano seem somehow clearer, despite not having as much <100Hz output as before, plus the cab is now pointed up at my ear which is definitely an improvement.
I want to get a cheap 9/10/12 band EQ at some point to have a bit of tone shaping EQ potential so the response can only get flatter
It also weighs next to nothing with a Neo driver and digital lightweight amp!
So very useful, very flexible and pretty cheap, certainly much better quality sound than if I had bought a purpose built keyboard amp, plus its a horn, so everything just sounds cleaner and punchier.
Stu


Edited by Disco Stu - 10 April 2008 at 11:43pm