I'm currently building a new house,i have everything for the theater except the subs.Iv'e read heaps of threads and changed direction on which way to go several times!
I want the theater to be clean and free on clutter as possible as it will double as a guest room occasionally and i have the space to conceal subs within the floor/walls (the rest of the speakers will be in walls)
after reading the following threads and the comments about impressive outputs from smaller drivers i decided a small sub in a horn could be the way to go
https://www.avsforum.com/threads/reed-exodus-anarchy-25hz-tapped-horn.1238398/ - Reed Exodus Anarchy 25hz Tapped Horn
Well here it is..Exodus Anarchy 6.5" 25hz tapped horn designed by yours truly, LilMike. Much appreciation to lilmike for sliding me the plans and letting me build it early before he measured it and made them available. I Got the pleasure of hanging with lilmike and getting this sub measured...
http://www.avsforum.com/ - www.avsforum.com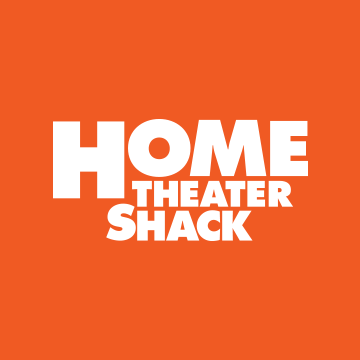 https://www.hometheatershack.com/threads/my-first-diy-horn-subwoofer.64682/ - My First DIY Horn Subwoofer
Introduction.. Well actually it's my first ever DIY subwoofer!.. Even though I've been involved in HT for over 30 years and have built many different speakers in that time, I've never built a sub. before! I just recently finished building 3 horn speakers for my fronts (based on the original...
http://www.hometheatershack.com/ - www.hometheatershack.com
i then came across this thread and an idea started to form
https://www.avsforum.com/threads/the-crawler-a-floor-joist-horn-build.1386139/page-3 - The Crawler, A Floor joist horn build
I hate crawl spaces myself. But physicked myself up for this one because of the benefit, So stealth, accurate bass and hopefully a memorable couch ride or two. Got to beat a harley. I think it was way easier on my back than a sealed box would have been. Heaviest part of this one was the motor...
http://www.avsforum.com/ - www.avsforum.com
now, i've never built speakers before but i am a carpenter so the construction of the boxes would be no problem what i would like to know is if the sketch below has any merit?should i continue to pursue the idea?
hopefully there's enough info there to get my idea across(its probably clear why i'm a carpenter and not a graphic designer though!)
edit- the picture isn't showing, i assume i don't have enough posts yet or i'm being dumb?,anyway,it can be viewed here-
https://www.avsforum.com/threads/dual-8-subfloor-horns.3178303/#post-60385941


Edited by deedledeedle - 04 January 2021 at 8:57pm