Hello everybody!
Please help me, I'm searching for an old Electro Voice (or maybe Community?) ported basshorn design I've seen about 10 years ago... I don't realy know, but probably these bass bins were driven by 2x10" or 2x12" chassis. I also think that this sub was an active one.
I've made an thumbsketch how it looked like: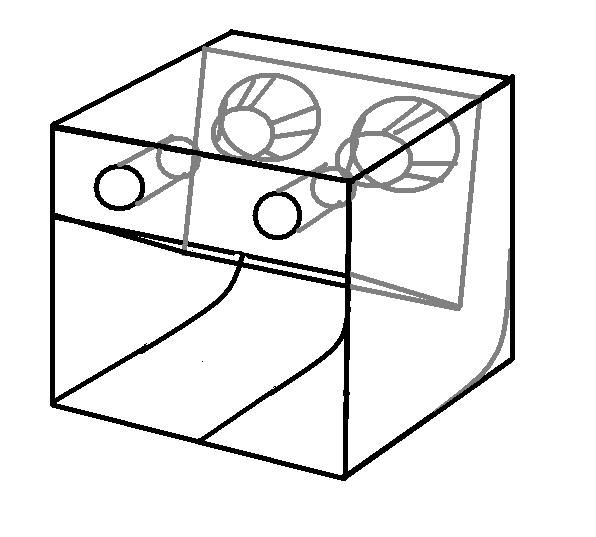 I don't know if the internals are correct, but so far I can remember respectively I could see at that time, it's only an assumption...
Outer dimension were about 80x80x60cm and the enclosure was covered with grey carpet...
Do you have any clue?
Thanks for your help!
greez


Edited by Ibex - 16 September 2009 at 9:54pm